LA Rams, Sun Country Playgrounds, and Habitat for Humanity Are a Winning Team
When the Woolsey Fire devastated nearly 100,000 acres of land throughout Los Angeles and Ventura Counties in November 2018, communities from Simi Valley to the coast in Malibu suffered unthinkable tragedy. More than 1,600 structures were destroyed in the firestorm.
One neighborhood, the Seminole Springs Mobile Home Park, was hit particularly hard. Nestled in a picturesque valley and referred to as a hidden gem by residents, this community lost 110 of its 215 homes, leaving it a shell of its former self. Norma Mason, a longtime resident, recalls how it felt to experience the damage after the flames were gone: "Every single night I walk out here, but when I first walked out and everything was still here, just melted, it was overwhelming."
After a significant event, such as a fire, uncertainty runs through everyone affected, including children, maybe even disproportionally so. The impact natural disasters have on children has only been studied with any urgency in the last few years, however, the results are enlightening. It is shown that natural disasters can disrupt a child's education, potentially stunting development, and also cause trauma that can manifest in post-traumatic stress disorder (PTSD), depression, or anxiety.
In September 2019, Habitat LA hosted a Rams "Huddle for 100" Build Day to honor the NFL's 100th season. Volunteers from the community worked closely with our team at Sun Country Playgrounds, the Rams, and Habitat LA to break ground on a new playground and basketball court in the Seminole Springs Mobile Home Park.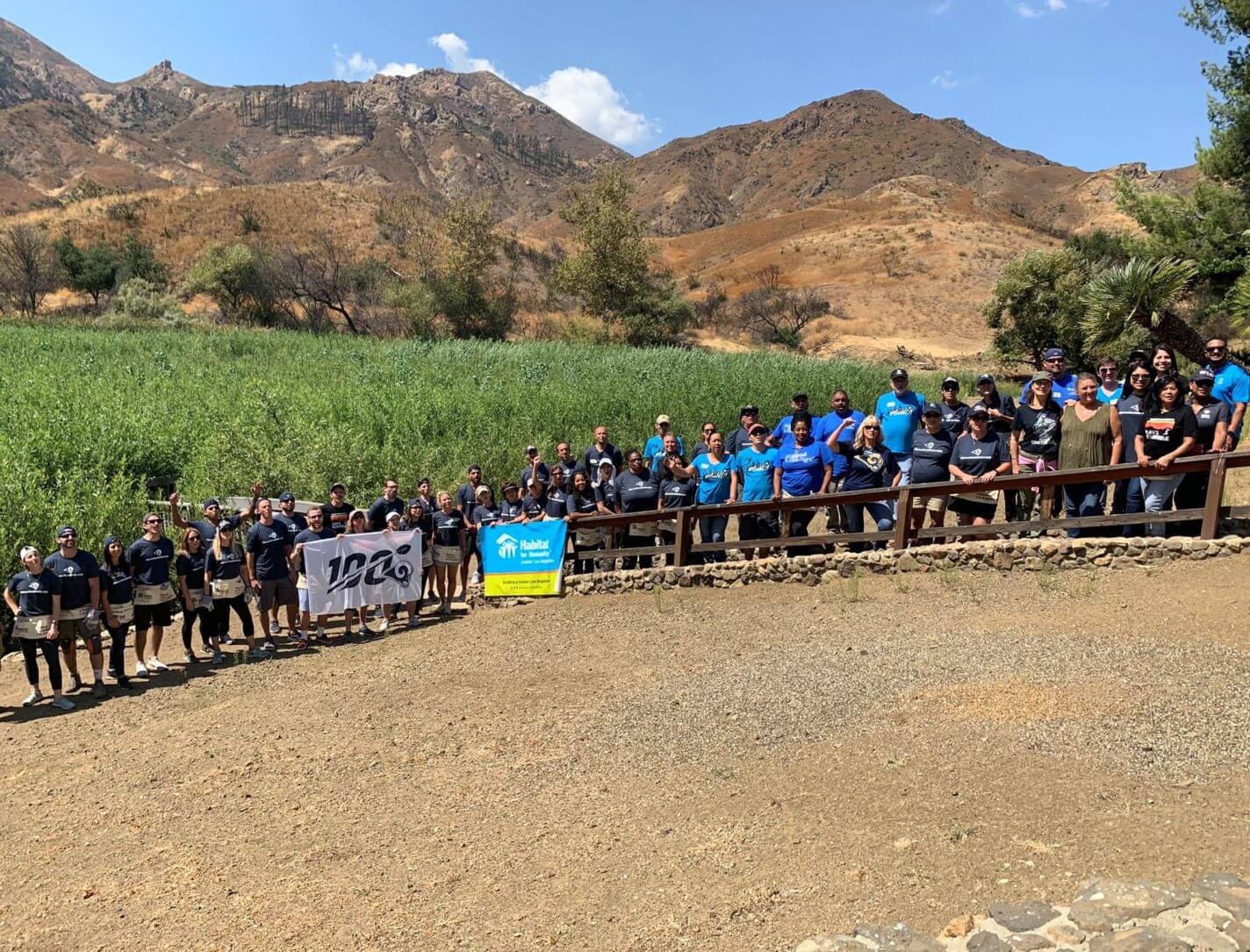 Inspiring the Next Generation Through Play
The value of, and access to, play space is crucial following a natural disaster. Free play, in particular, plays a huge role in establishing a supportive environment for children to thrive.
3 benefits of play for kids:
Self-directed play gives the child an opportunity to discover—or rediscover—areas of interest. This allows them to independently pursue these interests in a low-pressure environment.
Play teaches children to independently solve problems and exert control over their immediate environment. There has been a link between an individual's perceived lack of control and anxiety, so giving children the opportunity to gain a "sense of mastery over their world" can be incredibly beneficial.
It's fun! Just like adults need time to unwind and relax, children need an opportunity to explore activities that make them happy. Free play allows kids to make friends, flex their imaginations, and challenge themselves.
A "Beacon of Hope"
The playground created in the Seminole Springs Mobile Home Park was the first structure to open since the fire tore through the community less than a year before. Seminole Springs resident Theresa Cavalleri spoke to how the new playground is making a difference: "It's like a new beginning, it's just a blessing, and it's a renewal for everybody to see [rebuilding]." In this time of uncertainty, the playground has become a "beacon of hope" according to Melody Riggs, a Seminole Springs board member who lost her home in the fire.
Our family-owned and locally operated team was grateful to be even a small part of the recovery efforts for this community and we are endlessly inspired by how this community has banded together to rebuild.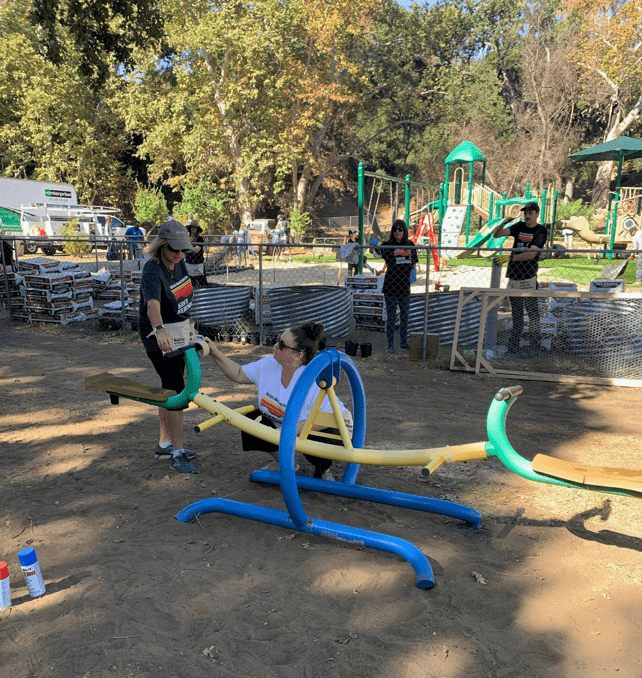 You can view photos from this project and other philanthropic projects.To learn more about past projects Sun Country Playgrounds has been a part of, click here. Or, get in touch today by calling (661) 529-7133