Southern California Dog Parks
Tons of Fun for K-9s & Their Owners
Play isn't just for people! Dogs practically exist to play, and even more so when they can do it with the people who love and care for them. Dog parks are enclosed spaces where owners can unleash their well-behaved hounds to romp and play with each other or other visitors. While dog parks aren't an especially new phenomenon, they have been rapidly growing in number for the past decade or so – will yours be next?
Promote fun, wellness, and a love for pets at your property by installing a dog park in Southern California complete with amenities and features for humans and dogs alike! Sun Country Playgrounds sources and installs BarkPark® products specifically designed to facilitate safe play for everyone at a dog park. From agility obstacles, to water features, waste stations, and more, it's unlikely you won't find a suite of BarkPark® options your guests will love.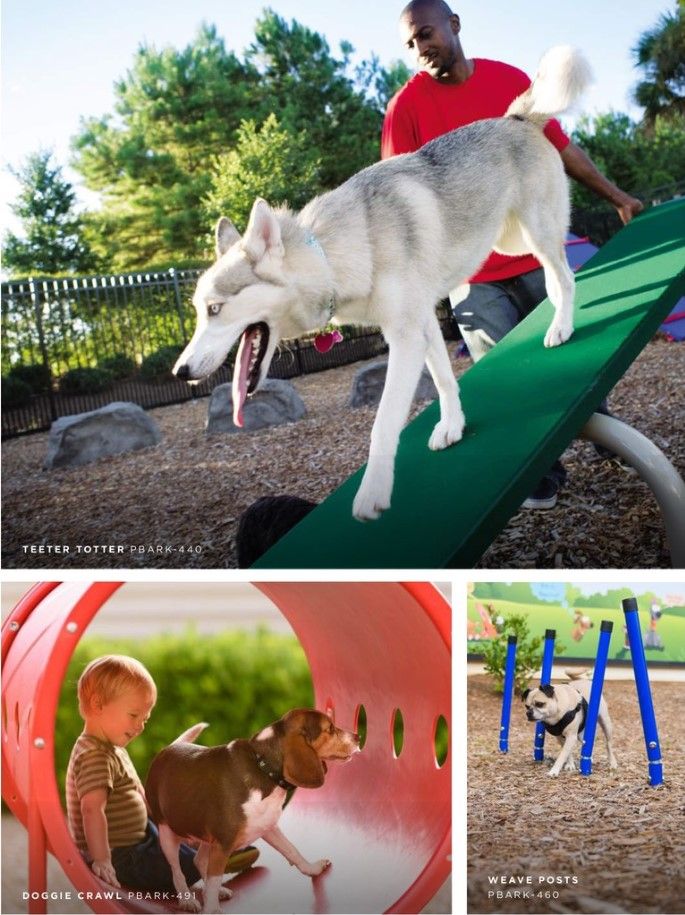 If you're planning a dog park in Southern California, contact Sun Country Playgroundsonline or call (661) 529-7133 for more information about how we can help you design and build one.
Agility Products of Every Kind
You'll be hard-pressed to think of a canine agility feature that BarkPark® doesn't provide. Jumping hoops of various diameters will let dogs of any size soar through with a running start. They'll have fun dashing through elevated and modular tunnels, weaving between posts, and running up and down inclined steps and teeter totters.
More than a dozen types of agility features from BarkPark® can meet the needs of dogs of any size or level of skill. Consult with an expert from Sun Country Playgrounds when it's time for you to consider your options for a dog park in Southern California.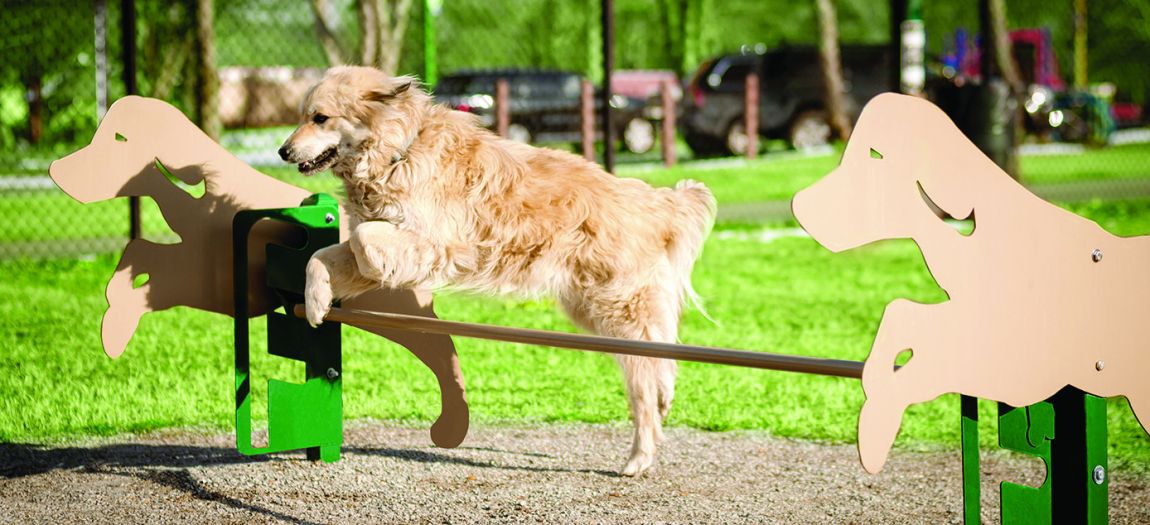 Sustainable & Natural-Looking Options Available
BarkPark®'s "Re-Bark" line of dog park agility features includes many of the classics and more with a recycled twist. Whether they're hoops, steps, tunnels, weave posts, and more, these dog park features are created from recycled plastics and materials and come in aesthetically pleasing earth tones.
Speaking of aesthetics, BarkPark® offers additional features that look like natural logs or stones but function as balancing steps, tunnels, or agility steppingstones for dogs.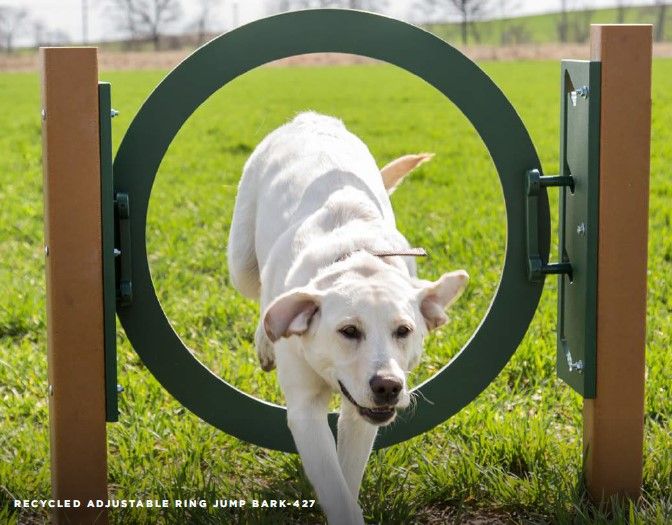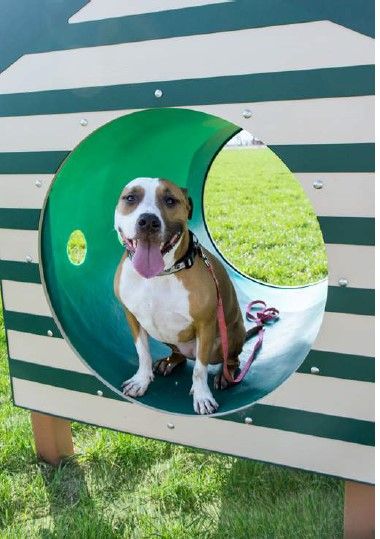 Additional Products Available
The highlights of your dog park don't have to be limited to a suite of agility products to keep pups and their owners entertained.
Please click here to view the full catalog of products we can install.
The following features and more can round-out your dog park to satisfy guests and keep everyone safe:
Photo booth panels: These freestanding panels feature cut-out photo booths that'll make your dog look like it's driving a car, hanging out on a safari, or traveling to the depths of the sea and more.

Fence hangers: Add a little flair to the chain-link fence that wraps your property! BarkPark® fence hangers can add silhouettes of things dogs love (like rabbits, squirrels, cats, balls, bones, and other dogs) to improve your park's aesthetic appeal.
Fire hydrant mister: Cool pooches down on hot days with a mister designed to look like a fire hydrant. When a button is pushed, this device dispenses mist for 10 seconds.
Wash and waste stations: Help owners pick up after their dogs and keep your space clean by providing waste stations complete with waste bag dispensers. Fountains and wash stations are also available.
More amenities for people and pets: Whether it's benches, tables, shades, surfacing, signs, and more, BarkPark® is prepared to be your one-stop shop to source everything you'll need to build your dog park.
For more information about building a dog park in Southern California, call Sun Country Playgroundstoday at (661) 529-7133!