Shade Structures for Southern California Playgrounds
Offering Shade Sails, Pavilions, Shelters, Kiosks & More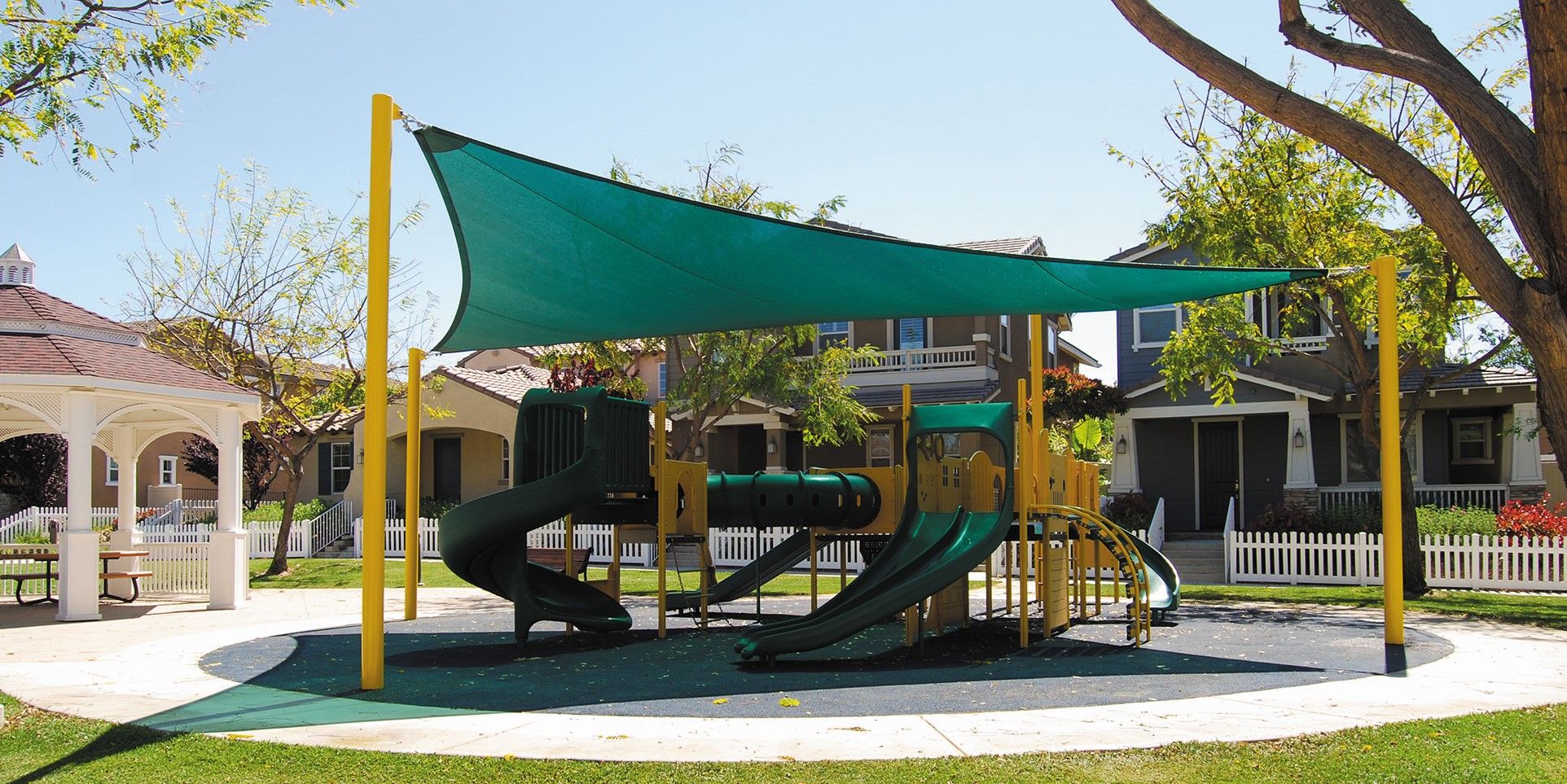 Shade is an important element when designing a commercial playground. Without one, children and their families won't be as well protected against heat and the sun's damaging UV rays. Because of this, Sun Country Playgrounds offers a variety of shade structures to choose from.
Our fabric shade structures, sails, and umbrellas are popular options among our customers. All of our shade structures are engineered to comply with wind and snow load regulations, and local engineering stamps are available for all areas of California.
If you are interested in learning more about our playground shade structures in Southern California, give our team a call today at (661) 529-7133.
Shade Structure Products & Installation Services You Can Trust
Sun Country Playgrounds offers and installs a variety of top-quality options for shading playgrounds and other outdoor gathering areas throughout California, including those in the counties of Los Angeles, San Diego, Riverside, San Bernardino, Ventura, Santa Barbara, Contra Costa, Sacramento, and Alameda. Our Southern California shade structure specialists also provide and install many varieties of shade structures to customers throughout Southern California, and have even helped customers in Northern California and Arizona.
We also offer shade structures approved by the California Division of the State Architect for use in public facilities within the State of California on projects that demand this certification. These pavilion shade structures designed by engineers have up to 98% UV protection, 90% shade (which lowers the temperature significantly), can withstand 80 mph winds, are proven to last longer than 12 years, and come in custom sizes to fit any area. There is no maintenance needed for any of our shade structures in Los Angeles.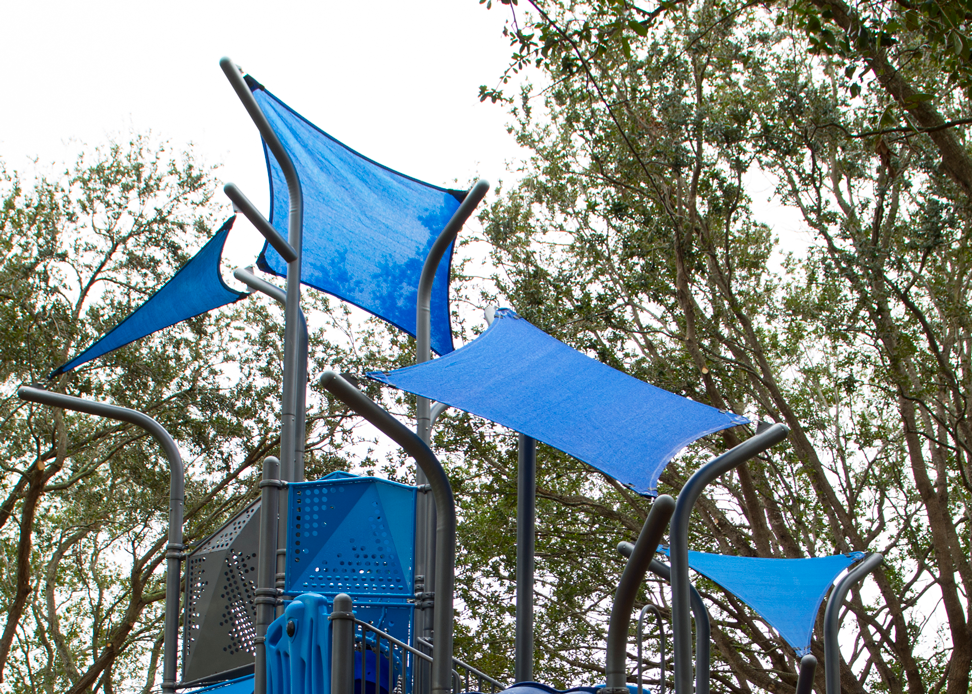 There are many options in creating shade, such as:
Hip roof
Cantilever
Umbrella
Pyramid
Shade sails
Pentagon
Hexagon
Octagon
Extreme span
Custom shade structures
How long do your shade sails last?
Our shades have been proven to last at least 12 years, and many shade sails come with a 10-year warranty.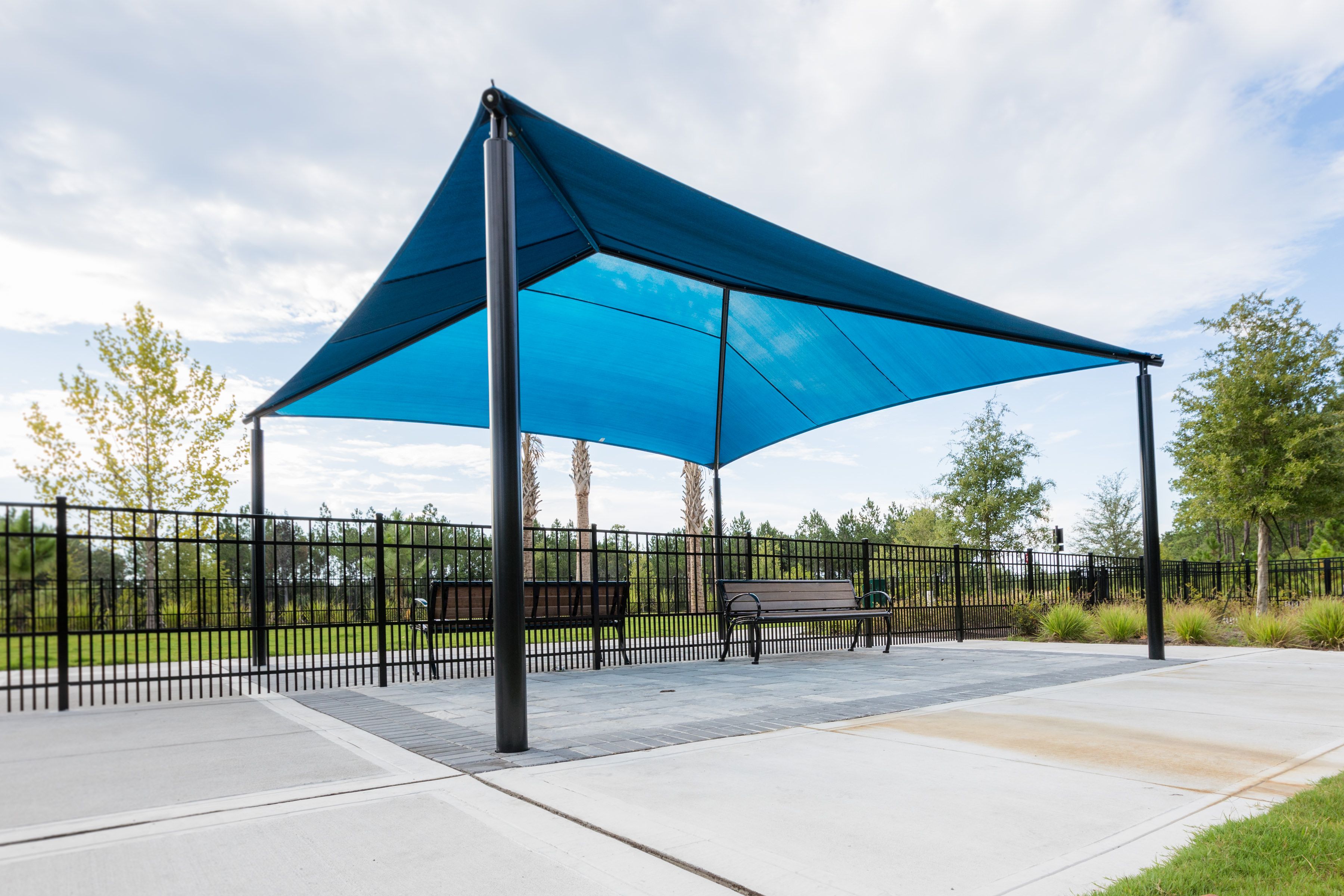 Top-Tier Shade Structures for Schools, Parks & Any Public Gathering Space
At Sun Country Playgrounds, our pavilions, shelters, kiosks, and gazebos are all designed and manufactured for the most demanding requirements and extreme conditions, using only the highest quality materials available.
We offer options such as wood or steel posts, powder coating colors, roof styles (hip or gable), sizes type of roofing materials. Our Southern California shade structure experts offer an anti-bird nesting feature that provides a more sanitary environment for meetings and gatherings. Additionally, we offer Aqua-Kote, a chemical resistant coating recommended for harsh environments, such as coastal areas.
All of our Los Angeles shade structures and shelter products are recommended for installation at schools, parks, homeowners associations, apartments, hotels, water parks, universities, and all other public meeting places.
Contact us online or call (661) 529-7133 to discuss your needs and schedule an estimate and site visit so we can discuss how our products and services can meet the requirements you have for your Southern California shade structure project.