Safety Surfacing in Southern California Playgrounds
Making Sure Your Site Is up to Every Safety Standard
When it comes to choosing a playground surface, owners have many options that can align with a variety of budget or site constraints. Whichever option is chosen, however, its installation is guaranteed to meet all safety regulations at local and national levels.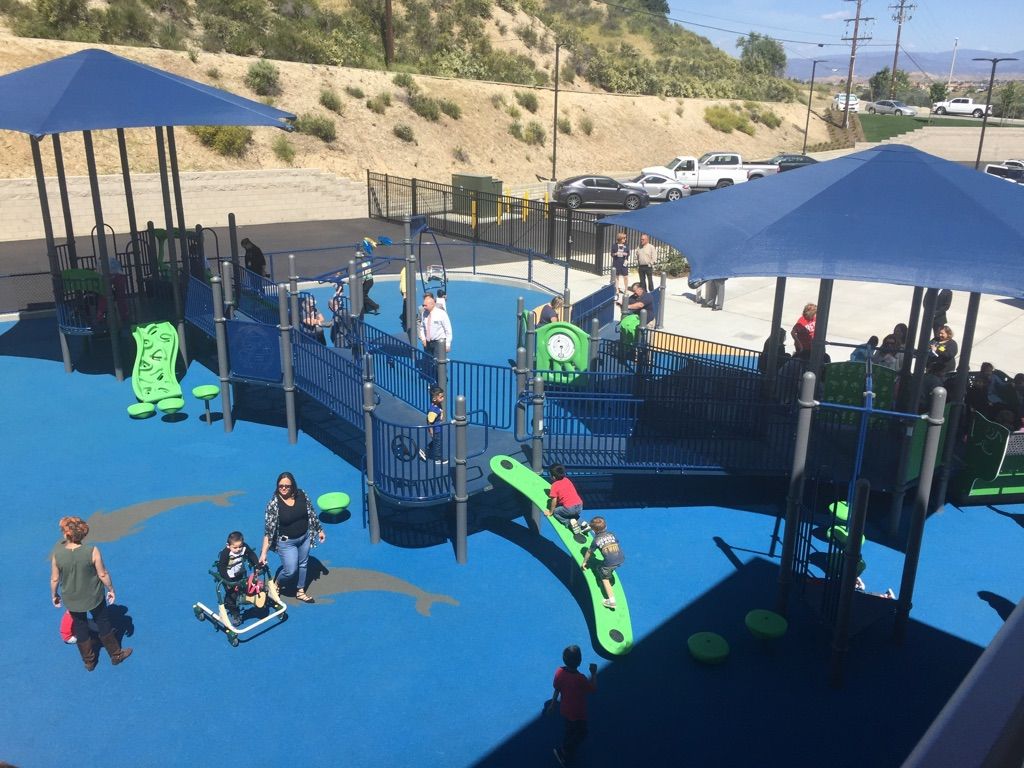 Safety surfaces for playgrounds in Southern California can include rubber, sand, woodchips, tiles, synthetic grass, and more. For more information about surfacing options, contact us online or call (661) 529-7133.
Poured-in-Place (PIP) Playground Surfacing
Poured in Place, known as PIP, is a resilient rubber surfacing that is mixed and installed on site. The color combinations and design options are endless. Custom shapes, logos or alternating colors can be incorporated into the surfacing creating a unique visually exciting surface that meets all safety and ADA industry standards.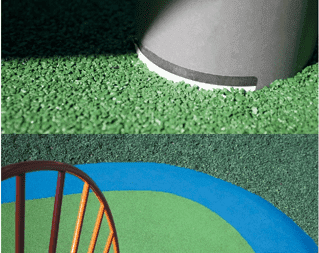 The advantage of PIP playground flooring it is soft, unable to splinter, and lasts for a long time. The lack of splinters makes PIP rubber surfacing much more comfortable for parents and kids than wood chips, mulch, or sand. Additionally, PIP is safer because it's shock-absorbent, making a fall from as high as 10 feet safer.
What's the Cost of Poured-in-Place Rubber Surfacing?
PIP playground flooring has as higher price tag than other playground surfacing options. However, the initial cost is balanced out by the fact that PIP surfacing doesn't require yearly maintenance. With a durability of 10 years, the potential savings equal a decade's worth of maintenance costs.
While PIP rubber flooring hardens over time, new layers can be added on top to restore shock absorbtion. Any damage or wear-and-tear can be spot-repaired, and a new coating restores the PIP surface's weather-resistant qualities.
Tiles
Rubber tiles are a type of resilient safety surface that meets and exceeds all ASTM, CPSC, ADA, and IPEMA specifications. Interlocking tiles in various colors offer unlimited color combinations to our customers. One, two, three, or more colored tiles can be incorporated to make an exciting pattern that complements any playground design. Corners and beveled edged tiles are available to finish your playground area.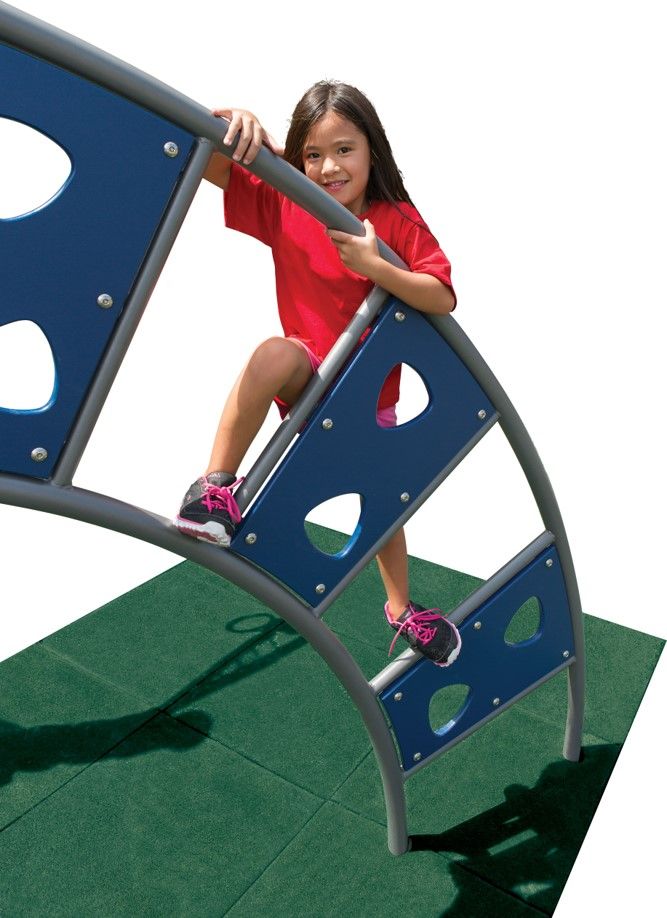 Wood Chips
Engineered wood fiber is one of the most cost-effective safety surfacing options. Our wood chips are manufactured from 100% virgin forest wood and are free of chemicals, additives, soil, vegetation, and other contaminates.
Our wood chips meet the standards set forth by the Consumer Product Safety Commission (CPSC and American Disabilities Act (ADA) for public use playgrounds. Additionally, our wood fiber has been tested to surpass all ASTM requirements including three separate flammability tests.
How long do woodchips last? They can have a lifespan of two to four years, depending upon weather, extent of use, and the product itself.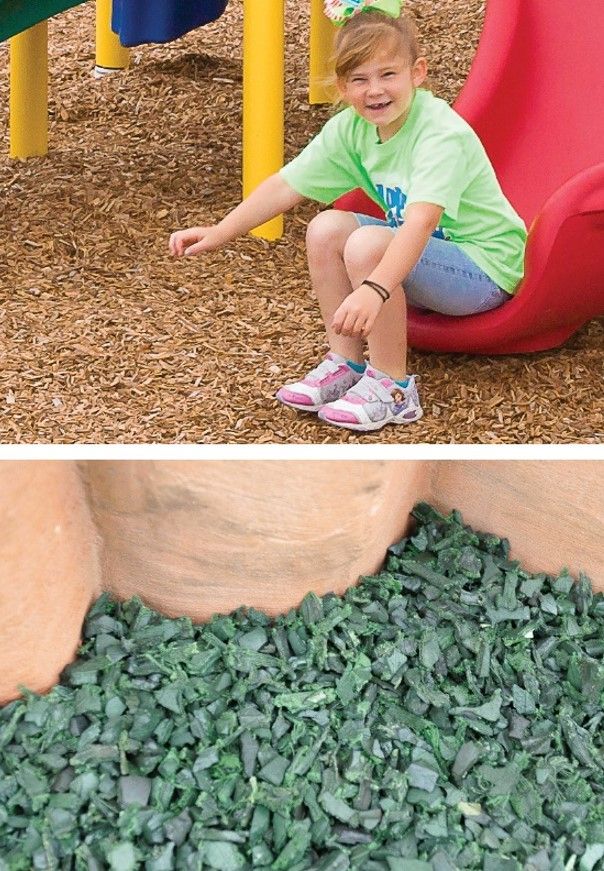 Synthetic Playground Grass
Synthetic grass has become one of the preferred safety surfacing products used in playgrounds today. The organic element it brings to a playground makes it look and feel more natural. Our Southern California safety surfacing experts install synthetic grass systems that are IPEMA-certified. It meets and exceeds all industry safety and ADA standards.
Installation of this surfacing begins with approximately 3-4 inches of road base. A safety pad is laid on top of the base and secured. The pad ranges in depth from one to two-and-a-half inches, depending on the fall height of the playground equipment. The synthetic grass is rolled out over the pad and the seams are glued and taped. The grass is then filled with three-quarters-of-an-inch of synthetic sand, which helps the blades stand straight. The end result is a natural-looking safety surface that meets and exceeds all safety surfacing and ADA requirements.
Synthetic grass can be installed as a complete system, or it can be installed over existing PIP and eliminating the cost of base and pad. Synthetic grass is a low-maintenance safety surface. A lawn blower or a garden hose can be used to remove debris. We recommend the use of a rake or a power broom for larger areas as needed to make any matted grass blades stand up. Occasion infill will need to be added based on playground use.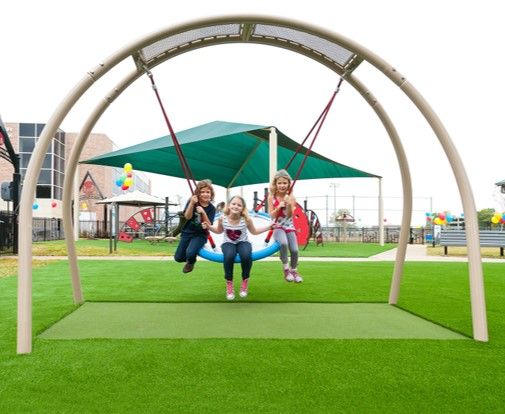 Learn more by calling Sun Country Playgroundsat (661) 529-7133 to schedule an estimate on your next project.